People
The Collegiate
---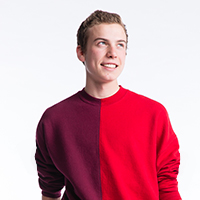 Oliver – Special Talent? 
Use it. At The Collegiate.
A rising star in the cycling world who has competed at the international level in cyclecross, Oliver says his reasons for coming to The Collegiate were two-fold: the September to April 'university' timetable gives him more time to train and compete in the summer, and the high-level education he's receiving means he'll have all options available to him when he decides to enrol in university.
"I want to see where I can go with cycling, but that's why during high school, I'm taking all the courses I can to keep doors open, so when my cycling career comes to an end I have a lot of options," says Oliver.  "Really, anything is possible, especially if you go to The Collegiate."
---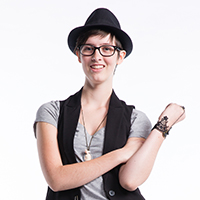 Georgia – All About Style?
Work it. At The Collegiate.
Georgia came to The Collegiate because she wanted the best preparation possible for her transition to a university setting after high school. Her outside interests include sewing, crocheting, and singing. She takes private voice lessons and participates in Glee Club at The Collegiate where she also earns credit via a choir course.
"I really like the environment that we're put into, everyone is really friendly," says Georgia, who notes The Collegiate doesn't have the kind of cliques or bullying sometimes found at other schools. "And everyone is here to succeed, so you're not going to get people who are mad at you for doing well, because everyone is here to do well."
Georgia says she's worked with the deans to make sure she has all the course she needs for the post-secondary path she sees herself taking; she says she'll definitely enrol in university, most likely in engineering. 
---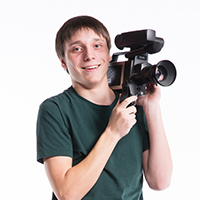 Joshua – Creative Spark?
Embrace it. At The Collegiate.
Joshua says the things he values most about his experience at The Collegiate are the independence and support he receives to pursue his own passions; he is building his portfolio and gaining experience in animation and video production. He says the wide variety of courses available at The Collegiate is also contributing to his growth; he's taken digital media production courses and writing courses, and hopes to begin taking university-level film courses in his grade 12 year.
Outside of class, Joshua volunteers behind the camera at Shaw TV, and he has also published children's books. While he is looking forward to forging a career in film after high school, hopefully in Toronto or Vancouver, he also appreciates the community at The Collegiate in the meantime.
"It's a place where you can really be yourself. It's a place where all the kids are friendly, and everyone is friends. I know it sounds like a fairy tale, but it's true," Joshua says. "It's a place where you can really feel comfortable around your teachers, and you can go talk to them about anything, and it's a place that will help you out as much as possible."
---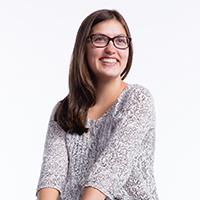 Alex – Love to Study? 
Show it. At The Collegiate.
Alex was drawn to The Collegiate because of its high academic standards, and was impressed by how inclusive an environment it is.
"It's a super cool school, it doesn't even feel like a school," she says, noting that as a 9th grader, even students in grades 10 and 11 made an effort to get to know her right away. "You come to school, and it's like, you're just hanging out with a bunch of friends. You have lots of freedom to choose what you want to do."
Alex says as a student who is passionate about math and science, she is pleased with all the scholarships available to students, which help her maintain her motivation to do well. "You have lots of freedom," she says of The Collegiate, "so I find that once I get to university, I think the transition will be a lot smoother and I will be better prepared because of that."
---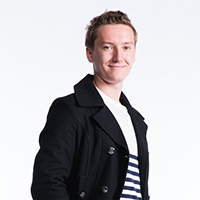 Joshua – Future Leader?
Believe it. At The Collegiate.
Joshua graduates from The Collegiate with having earned the University Medal for achieving the second highest standing in Grade 12, along with numerous other awards for his leading academic performance. Outside of school, Joshua rows competitively with the Winnipeg Rowing Club and Manitoba Rowing Association.
"I appreciate the way every student is treated as an individual, giving them the chance to accept the responsibilities they will have as an adult," he says of The Collegiate, adding that he also enjoys the atmosphere in the heart of Winnipeg's downtown. "Overall, I believe my education at The Collegiate has been extremely valuable in creating a foundation on which to start my future career."
This fall, Joshua is attending the University of Toronto where he will work to obtain his Bachelor's Degree in Applied Science and Engineering, with the eventual goal of moving on to graduate studies and a professional designation in engineering.
---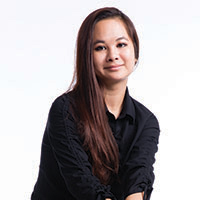 Wetika – Love to Dance?
Live it. At The Collegiate.
It was a passion for dance that brought Wetika to Canada from her home country, Thailand. The Collegiate is the official academic partner of the Royal Winnipeg Ballet's elite Ballet Academic Program, and Wetika has stayed very busy dividing her time between the two schools.
"I think any student would enjoy this school, because you can get help really easily," says Wetika, who describes her teachers at The Collegiate as friendly. "They always respond to your email if you have problems."
Remarkably, Wetika is graduating from high school after only three years, after taking spring and summer courses, and developing opportunities for independent study. Her next stop is the Rambert School of Ballet and Contemporary Dance, in London, England.
---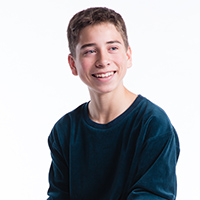 Isaac – Warm Welcome?
Feel it. At The Collegiate.
Isaac chose to come to The Collegiate in grade 9 for its reputation for providing a rigorous academic program. But it only took a month or two in class before he realized another important strength of the school. 
"I've noticed that everyone here is super nice," he says, noting an absence of "bullies" in the school. "It's a very nice environment. Just starting out, I made a lot of friends really quickly, actually. No one knew each other, but we all came together in a group, and it was pretty welcoming."
In his spare time, Isaac enjoys sailing, sports, and creative writing. And while he hasn't decided what his post-high school journey will look like yet, Isaac is confident The Collegiate will help him reach his goals. "It's very good at preparing you for university, which is something I'd like to do."  
---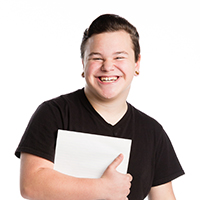 Cinna – Future Activist?
A gifted public speaker passionate about social justice, Cinna's goals for after graduating in the UWC Class of '17 include studying human rights or working toward a law degree, and he's confident his years at The Collegiate have prepared him for the independence required in university.
"The collegiate gives you enough freedom so the responsibility of coming to class and handing in assignments is on you," he says. "But they help you enough to make sure you understand what is being taught and are prepared for tests and exams."
Cinna says he appreciates in-depth class discussions led by knowledgeable UWC faculty who teach in areas of strength, and challenging curriculum. He says students support one another, inside and outside the classroom.
"A lot of people are very nice and kind, nobody is hostile towards others, and they will help you out if you need it," Cinna says. "In general people are very accepting of all races, religions, and sexual orientations, and gender identities, and there's never any fighting that I've seen or heard of."
---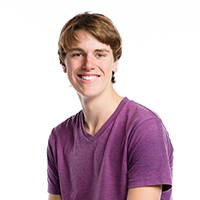 Daniel – Creative Spark?
A rising star on screen and stage, Daniel came to UWC after being home-schooled to complete his high school. "It seemed to me that everyone I knew that attended The Collegiate was an incredible person," he says, adding that this made him think going there "would be an easy transition from never having gone to school before."
Daniel says he was surprised by how supportive students are of one another, "The entire feel of the school is very welcoming, and it really feels like a community."
An actor since age 11, Daniel has appeared in several professional film and theatre productions. The Class of '16 student says his move to UWC has also allowed him to begin studying theatrical performance at the university level while he completes his twelfth grade year, and that, "through that, my acting skills have grown, and I've met some really awesome people and contacts."