People
The Collegiate
---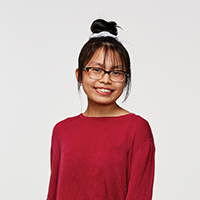 Meet Paula
Paula chose the Collegiate for its strong sense of community and downtown location. She loves that it is an environment where she can explore her diverse interests — from a passion for interior design to dreams of becoming a cardiologist.
As a person who sets high standards for herself, Paula appreciates being in a community that inspires and motivates her to succeed.
"I've made great friends here," said Paula. "No-one judges me, everyone is so supportive."
Paula says that being on a university campus, and following an academic schedule similar to what she will experience when she pursues her post-secondary goals is setting her up for success.
"I love everything about the Collegiate," she said. "From the teachers, to the environment and values, this school is top-notch."
---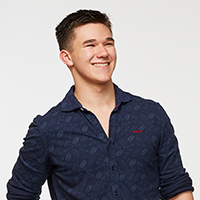 Meet Shae
Shae chose the Collegiate because he wanted to be challenged academically while enjoying the flexibility to pursue his passion for competitive fencing. 
Shae travels extensively with Team Canada, and dreams of one day competing in the Olympics. Because of his flexible course load, he's able to maintain the academic rigor of his studies while competing in international sporting events, such as the World Fencing Championships in Poland in April 2019.
"The teachers push you to be your best," said Shae. "I am applying to the top universities in the world, and the mentorship I've received from my computer science teacher has helped me get where I am."
After Shae graduates, he hopes to study computer science at Oxford, Stanford, or MIT, so a focused academic environment is important to him. He has always liked science, but says his computer science teacher introduced him to the fascinating world of software development, cyber security, and cryptography, giving him the confidence to chase his dreams.
---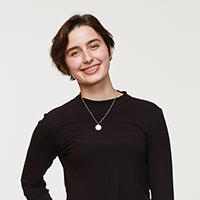 Meet Ryleigh
Ryleigh chose the Collegiate for its independent atmosphere. A high achieving student, she says that studying at the Collegiate ensures she is well prepared for university, "and life in general."
"It is great to know I have the ability to make my own decisions and develop skills I can use in the future," said Ryleigh. "It's empowering."
The self-professed history and English nerd is also an award winning air cadet — one of only three cadets in her squadron to earn a coveted glider pilot scholarship. She has also trained as a wrestler and biathlete, and is participating in the Duke of Edinburgh's International Award program which encourages volunteering, physical activity and skill development.
---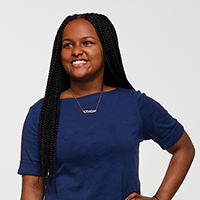 Meet Obsine
Obsine chose the Collegiate after a friend told her what a great place it was to prepare for university. She feels a strong sense of community in the school, and enjoys the independent lifestyle and friendly vibe she gets from students and teachers.
"If someone is struggling with a question, there is always someone to help," said Obsine.
She has been active in soccer, dragon boat racing, track, and debate club, but her first love is choir.
"There is an uplifting atmosphere at choir that I enjoy very much," she said. "It's a lot of fun."
She recently had the opportunity to travel to the Oromia region of Ethiopia, where she has family. While there, she was able to take an online math course to ensure she didn't fall behind. She also had the chance to spend time with a local banker to discuss ways that, with the right education, she could return and help those in need. This experience is one of the inspirations behind her goal of pursuing a degree in international business after graduation.
---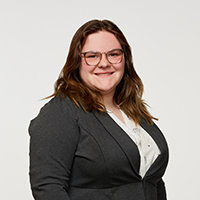 Meet Amber
Amber chose the Collegiate because she was looking for an academically challenging environment to inspire her love of art and passion for learning. She found that and so much more.
"Within the first few weeks I had a tight group of friends," said Amber. "The people are extremely kind; there is not a rude person here."
When she's not in class, you can find her exploring different areas of campus in search of inspiration for her art. Her eyes light up as she describes a recent project incorporating the pattern of a leaf into the stitching of a dress she's designing. 
She is an active community volunteer and loves to travel.  A program through her father's employer has opened the door for her to take part in exchange programs in Berlin and France. 
After graduation, she sees more travel in her future and would love to study fashion design in Milan. 
---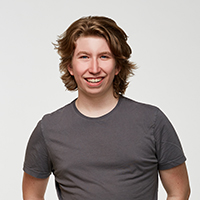 Meet Logan
Logan was looking for an accepting environment where he'd be treated with respect. He found it at the Collegiate. 
"My favourite thing about the Collegiate is that all the responsibility is on you and not your parents," said Logan.
His favourite class is drama. He also enjoys writing for the school newspaper, The Communicator, and is learning photography. He has taken many years of dance lessons, and studies musical theatre at the Royal Winnipeg Ballet.
His can do attitude is empowering. After recovering from a serious car accident, he inspired the community with his successful recovery as a Champion Child for Children's Hospital Foundation of Manitoba. Despite significant injuries, he returned to dance class only months after the crash, and continues to be very active in the community.
The Collegiate gives him the freedom to pursue his many interests, and empowers him to take ownership over his courses. He appreciates having a flexible school schedule that allows him to pursue a series of jazz dance, musical theatre, and voice lessons.
He would like to one day work as a flight attendant, and learning sign language is on his bucket list.
---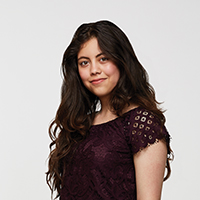 Meet Kriti
Kriti chose the Collegiate for the university learning environment.
She says that being able to use the library and its databases alongside University of Winnipeg students has increased her confidence, helping her envision what it would be like to be in post-secondary. 
Academic success is important to her as she would like to pursue studies in science and medicine, with hopes of becoming an oncologist. 
"My teachers have been a big help, giving me advice to get the grades I want and helping me prepare for university," said Kriti.
Kriti loves to stay active. In addition to being a competitive hip hop dancer, she plays badminton and is a member of the school debate club. 
---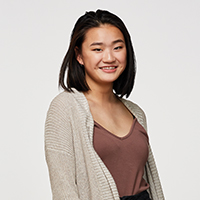 Meet Nina
Nina chose the Collegiate on the recommendation of a friend. She was looking for an academic learning environment where her independence was valued.
"I like that we have to take responsibility for ourselves. This will help me when I go to university," said Nina. 
Her favourite subject is art, because it allows her to express herself. She also enjoys writing for the school newspaper, The Communicator, volunteering with YIP (Youth in Philanthropy), and playing volleyball and badminton. Outside of school she is active in air cadets and cheerleading. She has a busy schedule but enjoys every minute of it. One day, she would like to study forensic science, a chance to use science to solve mysteries. She says the Collegiate, with its motivating teachers and university environment, is helping her prepare for that goal.