Message from the Dean
The Collegiate
---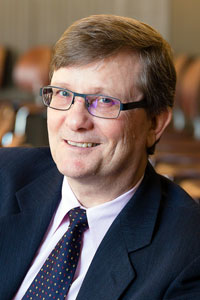 Our school invites students to become actively engaged in an academically focused learning environment.  We offer students opportunities to assume responsibility for their learning and, through those experiences, develop study habits necessary to thrive in post-secondary education.
Because The Collegiate is an integrated division of The University of Winnipeg, our students have access to the full range of university facilities on campus. Also because of this relationship, we offer a wide range of dual credit courses. These allow our students to include first year university courses in the grade 12 year of their academic plan.
The Collegiate learning experience is characterized by the academic focus of our instruction, the freedom offered to students to assume responsibility for their learning, the mutual respect evident in faculty-student relationships, and an open invitation to all who want to prepare themselves for the next steps in their education.
If you have any questions or would like to arrange a meeting, please contact us by phone or e-mail.
Rob Bend
Dean