UWC Alumni Report: Wab Kinew (Class of 1999) set to become the Manitoba's first First Nations Premier
Wed. Oct. 11, 2023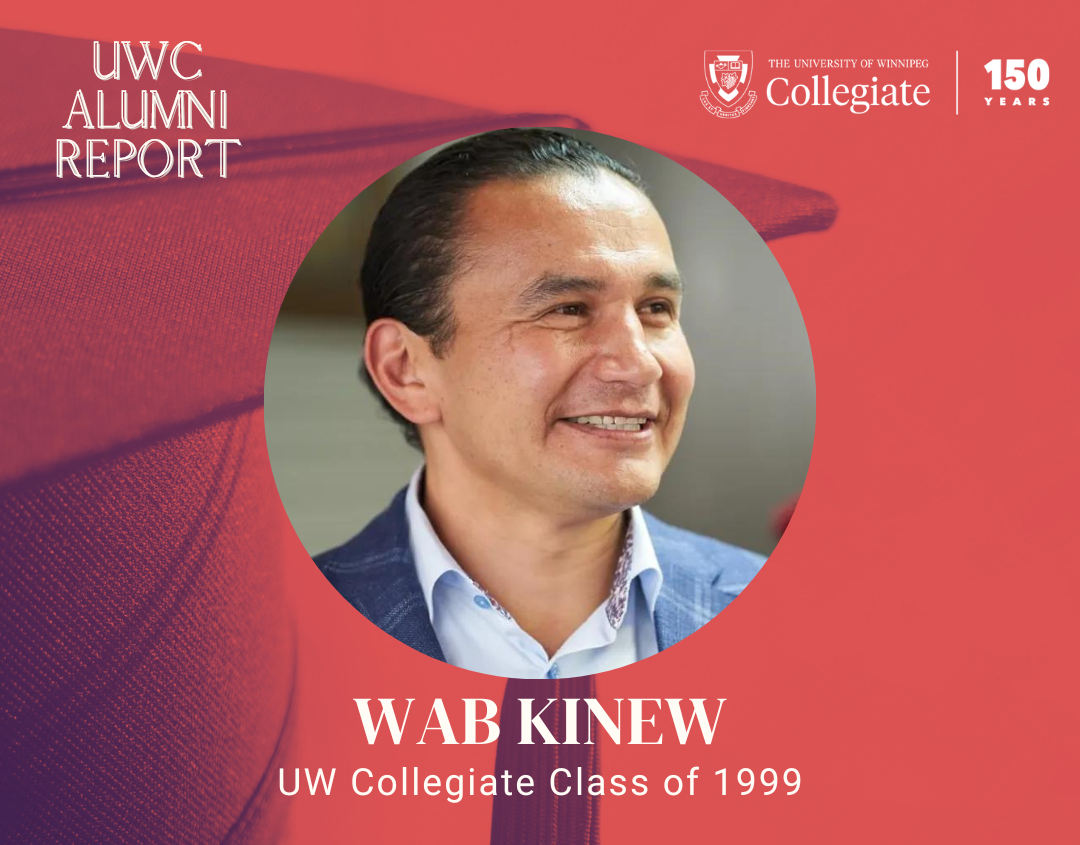 Tuesday, October 3 was a historic night for one University of Winnipeg Collegiate alumnus, as Wab Kinew (UWC Class of 1999) was elected to become the next premier of the province of Manitoba. Mr. Kinew, the leader of the Manitoba NDP, is set to become the first First Nations Premier in not only the province's history, but in Canada's history as well. He will also become the first University of Winnipeg alumni to hold the title of Premier.
Mr. Kinew attended the University of Winnipeg Collegiate from 1996-1999. Dr. Karen Zoppa, who was an instructor of Mr. Kinew in English and Religious Studies, has fond memories of the Premier-elect as a student. "He was brilliant - quick to absorb and analyze, fearless."
Mr. Gerry Narynski echoes similar sentiments. "I recall him being a very good student quite serious about his studies and he seemed quite grateful for the opportunity to study at (The Collegiate)." Mr. Narynski also recalls a special moment that happened during Mr. Kinew's graduation ceremony. "My fondest memory is about his convocation. It was his turn to come onstage and he reached under his robe and pulled out a full indigenous headdress and wore it as he crossed the stage."
The Collegiate would like to send our congratulations to Mr. Kinew for his wonderful accomplishment!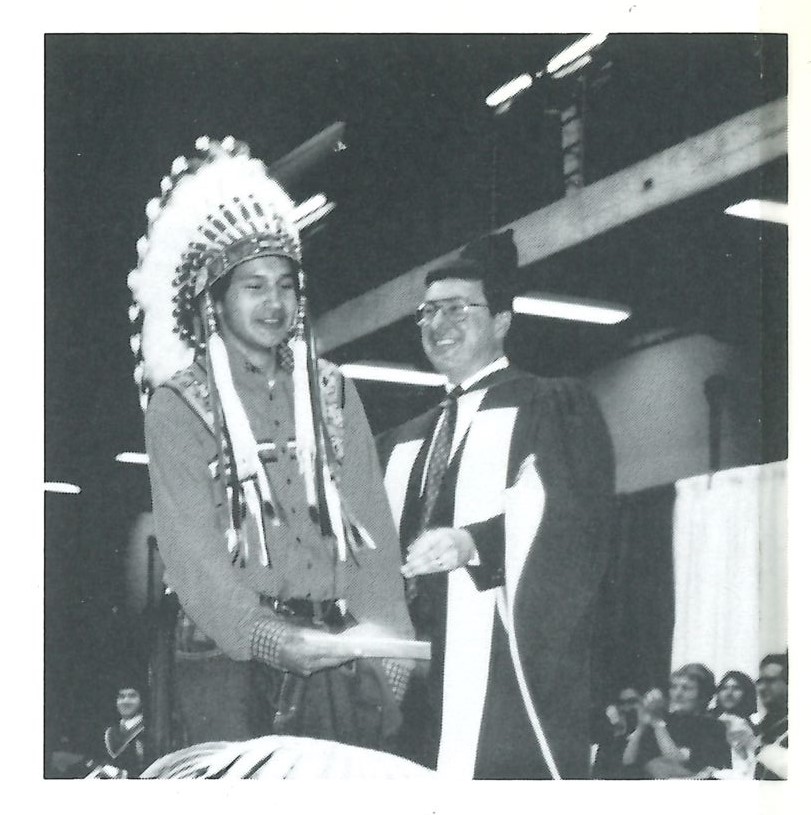 Wab Kinew crosses the stage in an Indigenous headdress during his Class of 1999 convocation ceremony