UWC Alumni Report: The Honourable Janis Johnson, C.M. (Class of 1965)
Tue. Jun. 27, 2023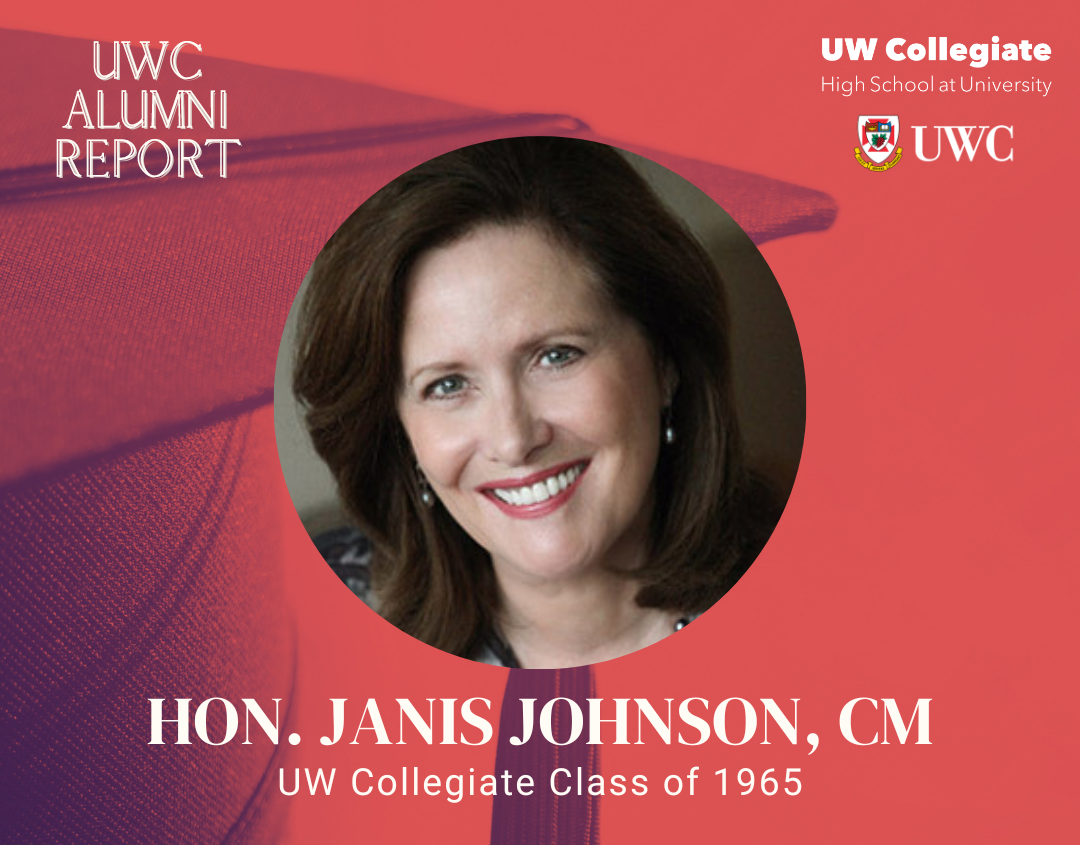 [Photo courtesy of JanisJohnson.ca]
The Honourable Janis Johnson, C.M. (Class of 1965) will be bestowed with Manitoba's highest honour, the Order of Manitoba, later this year. Ms. Johnson will be one of twelve Manitobans to receive this prestigious honour. A formal ceremony scheduled for July 20, 2023 at the Legislative Building.
The Order of Manitoba, established in 1999, recognizes individuals who have demonstrated excellence and achievement in any field of endeavor, benefiting in an outstanding manner the social, cultural or economic well-being of Manitoba and its residents.
Ms. Johnson's career has included working in the corporate world as well as working in public service. She is widely recognized as a leader in championing woman's rights and as a visionary entrepreneur in the arts and cultural sectors. She also has a long record of being a leader in volunteerism.
Her career highlights include serving in the Canadian Senate for over 25 years, owning her own consulting firm (Janis Johnson & Associates), being on the founding board of the Manitoba Special Olympics, being a Director with Special Olympics Canada, serving on the advisory board of the Royal Winnipeg Ballet and Prairie Theatre Exchange, and founding the Gimli Film Festival.
Ms. Johnson was appointed to the Order of Canada in 2022.
Source: JanisJohnson.ca
Source: Lieutenant Governor of Manitoba
Source: The Nellie McClung Foundation