UWC Alumni Report: Dr. Jordan Sloshower (Class of 2002), Co-Director of West Rock Wellness, PLLC
Fri. May. 12, 2023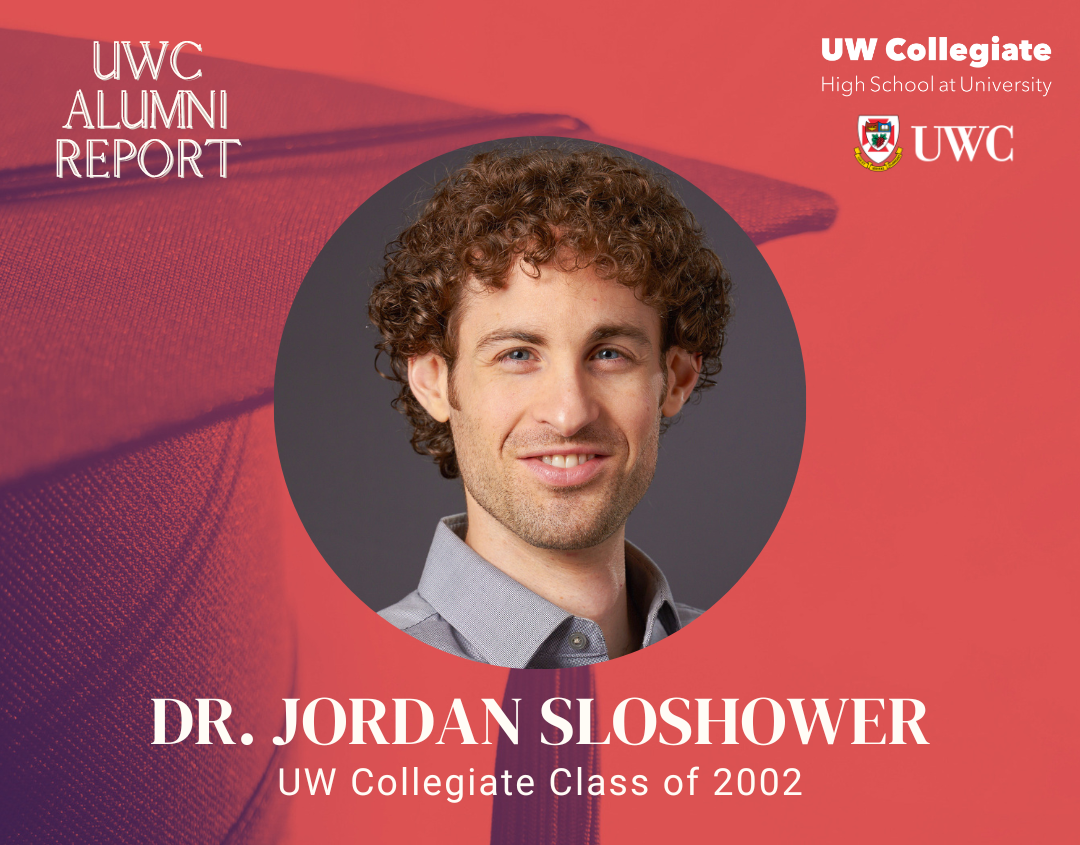 [Photo courtesy of Yale School of Medicine]
Dr. Sloshower is a board-certified psychiatrist, researcher, and educator specializing in integrative approaches to mental health. In particular, he focuses on therapeutic applications of psychedelic medicines and how these treatments can be integrated with psychotherapy and other healing modalities. He is currently a clinical instructor in the Yale Department of Psychiatry and the co-director of the newly opened West Rock Wellness, PLLC in New Haven, Connecticut.
West Rock Wellness is an integrative, community-based, mental health and wellness center, grounded in interdisciplinary and holistic therapeutic approaches, including the psychedelic-assisted therapies. West Rock Wellness also serves as a hub for community gatherings and wellness offerings, such as meditation, yoga, dance, ecotherapy and music therapy, which seek to build a community of healing and encourage creative self-expression. The company's mission to co-create an inclusive community and wellness center full of opportunities for deep healing, personal growth, self-expression, and connection.
Congratulations to Dr. Jordan Sloshower on the opening of West Rock Wellness!
Source: Yale School of Medicine
Source: West Rock Wellness