UWC Alumni Report: Saira Rahman (Class of 1991), Film Producer and Actor
Fri. Apr. 14, 2023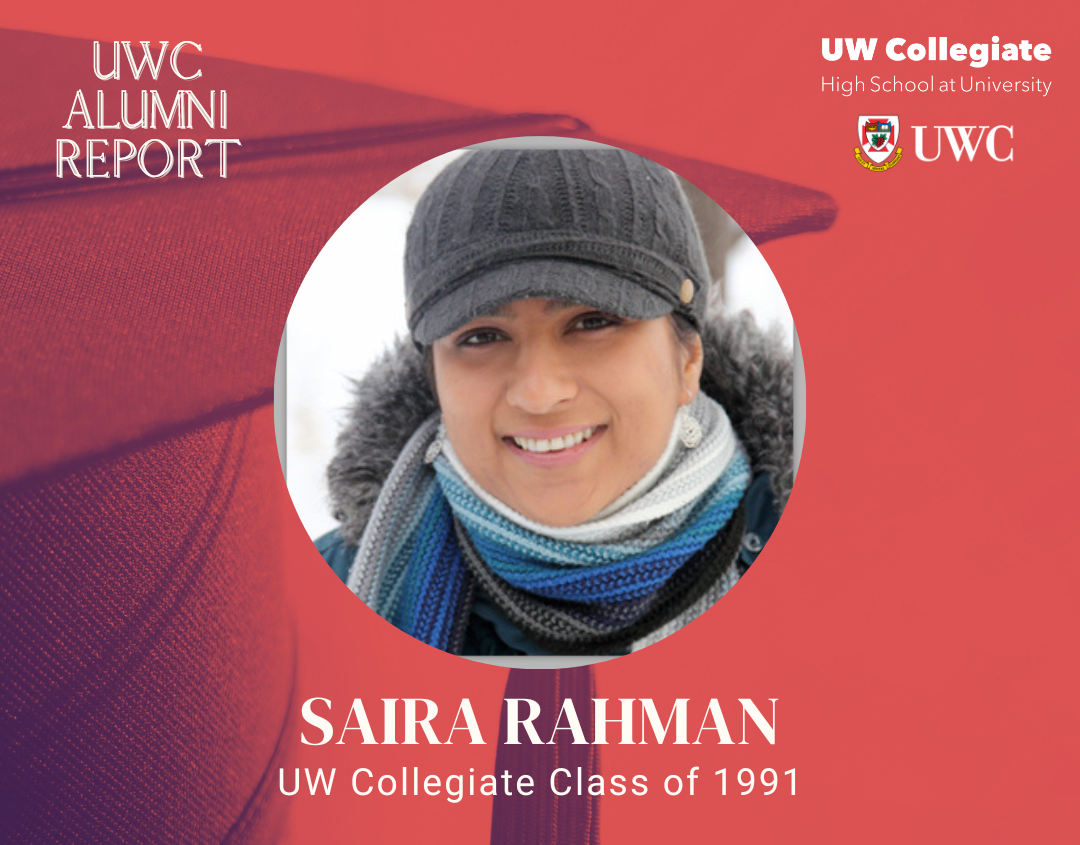 [Photo courtesy of Snow Angel FIlms]
After graduating from the Collegiate, Saira Rahman (UWC Class of 1991) began a career in education, working as a teacher and as a principal. Saira decided to transition careers in 2003, and pursued filmmaking. After studying Digital Film Production at Langara College in Vancouver, Saira established the film production company Snow Angel Films in 2010 with her sister Nilufer. Their mission is to tell compelling stories through diverse voices that encourage constructive conversations toward shaping a more sustainable and compassionate world. Snow Angel Films' first feature documentary film, Arctic Mosque, told the story of the journey of a pre-fabricated mosque that travelled over 4000 kilometers to the Northwest Territories. Snow Angel Films followed that up with the documentary Prairie Mosque, a story about the first mosque established in Winnipeg in 1976.
In addition to being a film producer, Saira is also an emerging performer, having acted in the theatre productions of The Game, Murder By Poe, Boundary Avenue, and Baby Box.
In December, Saira and her sister were named as two of Ace Burpee's Top 100 Most Fascinating Manitobans for 2022.
Source:
Snow Angel Films