UWC Alumni Report: Sherri Walsh (Class of 1978), University of Manitoba Faculty of Law Outstanding Alumni Award Winner
Fri. Mar. 31, 2023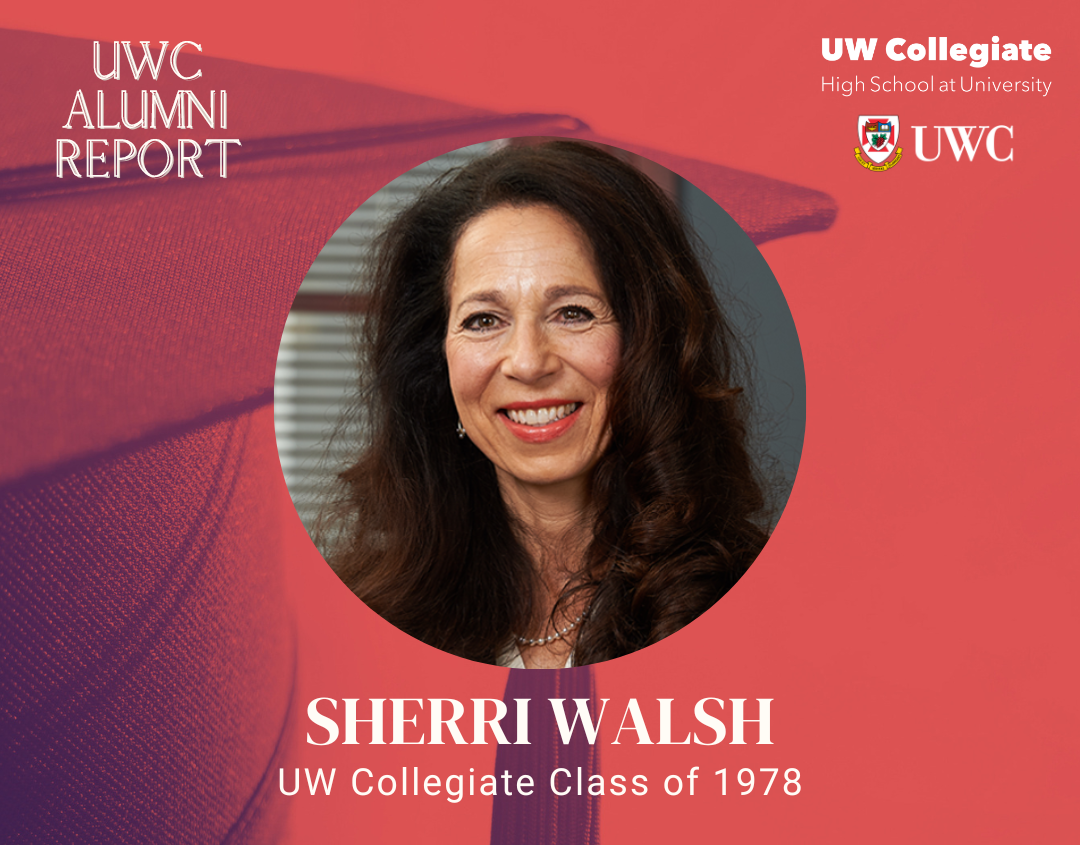 [Photo courtesy of Hill Sokalski Walsh LLP]
Sherri Walsh (UW Collegiate Class of 1978) was the recent recipient of the inaugural University Of Manitoba Faculty of Law Outstanding Alumni Award. This award is presented to a University of Manitoba Law graduate who is recognized for outstanding professional achievement in their legal career and who has shown dedication and commitment to the betterment of the legal profession while also exhibiting the qualities of integrity and professionalism.
Sherri Walsh is undoubtedly a deserving recipient of this prestigious honour.
Now a Managing Partner at the Winnipeg law firm Hill Sokalski Walsh LLP, Walsh's legal career has seen her work as a litigator, adjudicator, and arbitrator. A vast amount of her work has been spent serving the public interest, and she has had a significant impact on the promotion of human rights and social justice in Winnipeg and across Canada.
Walsh's notable career milestones including acting as the Commission Counsel to the Commission of Inquiry into the Circumstances Surrounding the Death of Phoenix Sinclair (2011-2013), serving as Chief Adjudicator under the Human Rights Code (2012-2019), and being an arbitrator on The Manitoba Framework Agreement – Treaty Land Entitlement, which was signed in 1997.
Read more about Sherri Walsh's award-winning career by reading "Faculty of Law celebrates exceptional alumni with new award series" (UM Today, January 27, 2023).