UWC Alumni Report: Ari Posner (Class of 1988), 2022 Canadian Screen Award winner
Tue. Mar. 14, 2023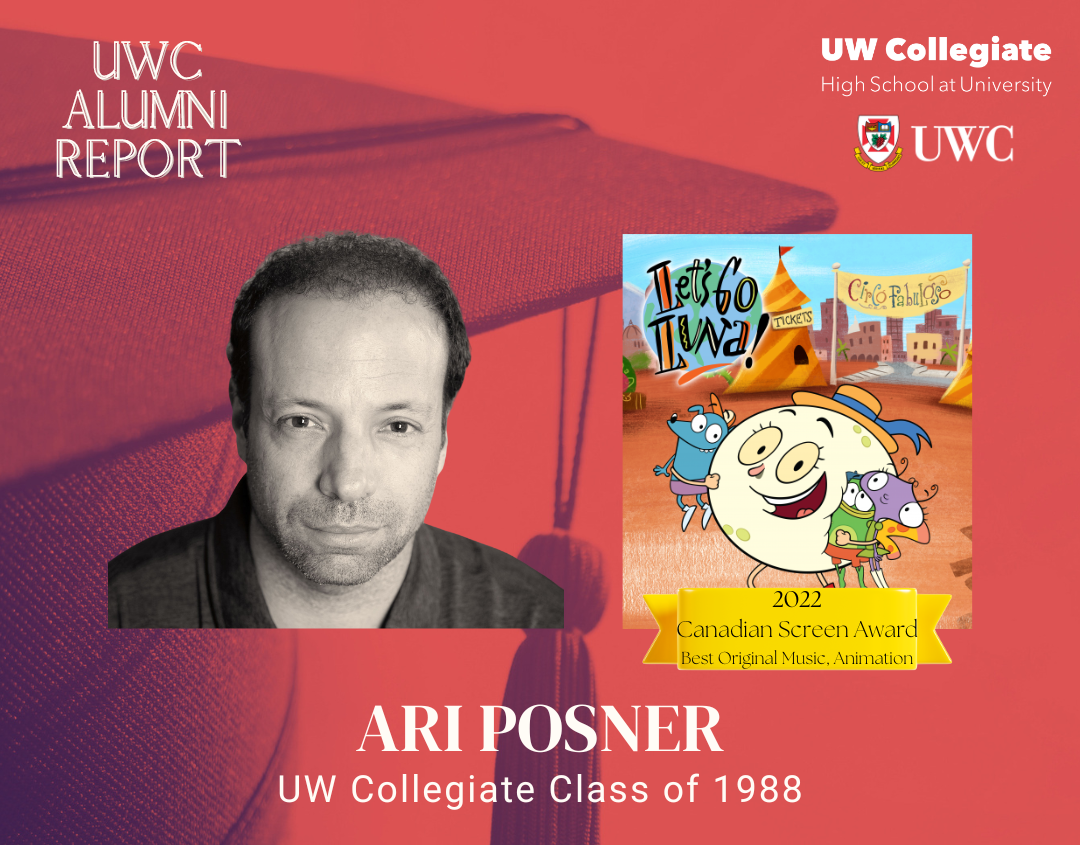 Ari Posner, an award-winning composer, is a UW Collegiate alumnus, having graduated with the Class of 1988. After high school, Posner studied composition and improvisation in the Fine Arts program at York University. Posner is now an award-winning music composer with a focus on television and film.
A few of Posner's major accomplishments include winning a Juno Award in 2008 for Best Children's Album and winning a Canadian Screen Award in 2013 for Best Music for a Dramatic Series or Program. More recently, Posner was the recipient of another Canadian Screen Award, winning in 2022 for Best Original Music (Animation) for his work on "Let's Go Luna! The Way of the Gaucho", an educational animated children's television show.
You can follow Ari Posner's career on his website http://www.arimusic.com/.