UWC Alumni Report: Connor Ward (Class of 2005), Owner of The Basement Speakeasy and Comedy Lounge
Thu. Feb. 9, 2023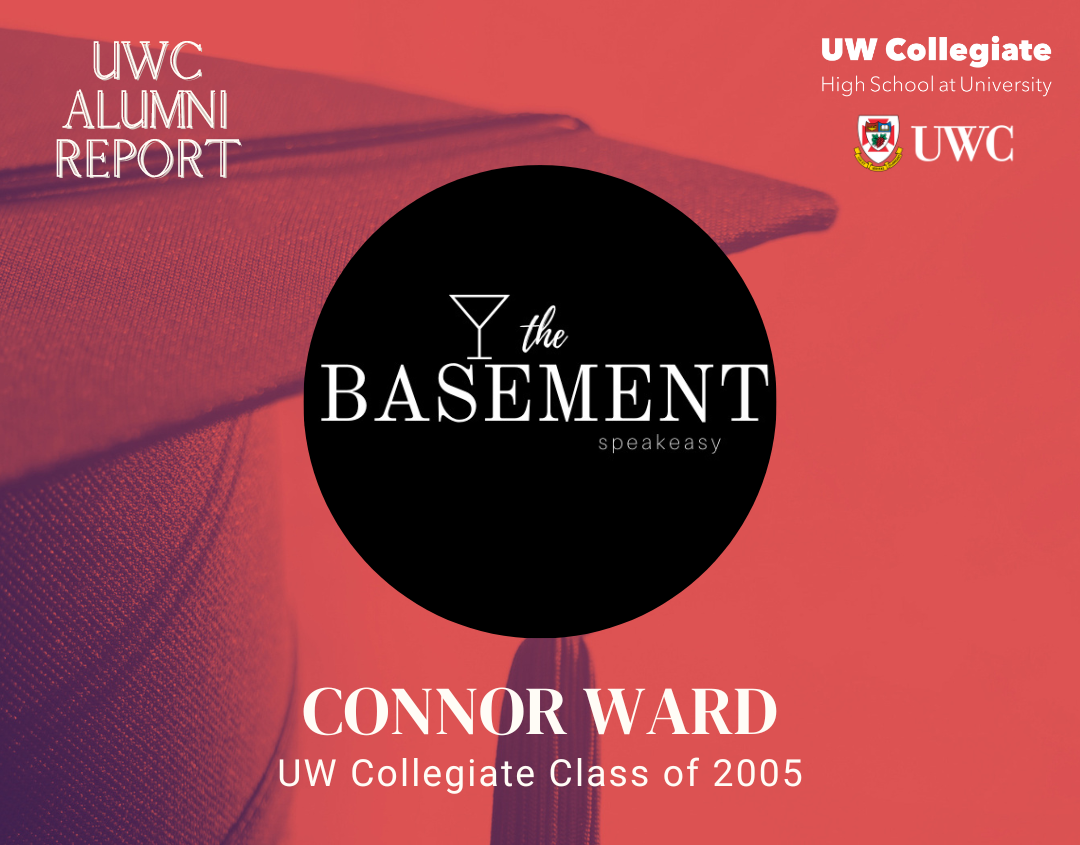 Since 2020, the hottest spot for comedy in Winnipeg is probably a place that you've never seen before. Funny enough, the clandestineness is by design.
Hidden behind a secret entrance made to look like a janitor's closet at the Howard Johnson Hotel, The Basement Speakeasy and Comedy Lounge is the brainchild of UW Collegiate Connor Ward (Class of 2005) and his business partner.
The 6000-square-foot venue, outfitted with vintage furniture to look like a prohibition-style speakeasy, plays host to various types of live entertainment including jazz concerts and burlesque shows. It is live comedy shows, however, that have become their biggest hit. Comedy acts from the local scene and from across the country are lining up to perform at The Basement.
Learn more about Connor and The Basement Speakeasy and Comedy Lounge by visiting @thebasementwpg on Instagram.
[Read:
Can you keep a secret?
, Winnipeg Free Press, January 12, 2023]