UWC Alumni Report: Cameron Fraser-Monroe (Class of 2017), Ballet Kelowna's Artist in Residence
Wed. Nov. 23, 2022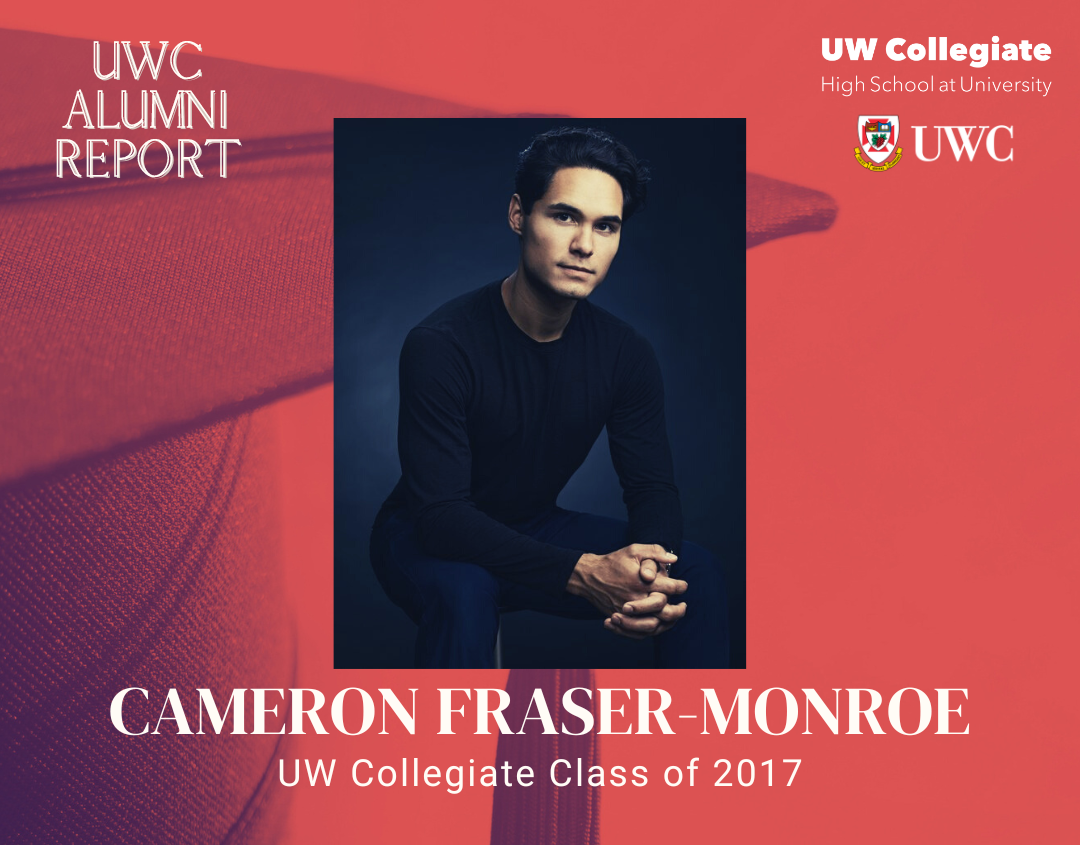 [Photo courtesy of Denis Duquette, Ballet Kelowna]
Cameron Fraser-Monroe (UW Collegiate Class of 2017) has been appointed as Ballet Kelowna's Artist in Residence for the 2022-23 season. This is a terrific accomplishment for Cameron, as he becomes Ballet Kelowna's first Artist in Residence in its 20 seasons of operations.
Since his time at the Collegiate, Cameron has worked as a performer and a choreographer for many companies including Red Sky Performance, Dancers of Damelahamid, the Royal Winnipeg Ballet, the Atlantic Ballet Theatre of Canada., Ballet Kelowna, and the Winnipeg Summer Dance Collective, among others.
As Artist in Residence for Ballet Kelowna, Cameron will commission three works. The first, taqəš [tawKESH], had its in-person premiere earlier this month. The second, ʔɛmaxʷiygə [ehmaxweega], will premiere as part of Ballet Kelowna's winter program in February 2023. Finally, Cameron will finish his artistic residence in May 2023 with an evening-length world premiere. 
Congratulations to Cameron!
[Source: Artist in Residence Cameron Fraser-Monroe, Ballet Kelowna]
[Source: Ballet Kelowna Celebrates 20th Anniversary Season with ASPIRATIONS, Broadway World]