UWC Alumni Report: Anja Krueger (Class of 2021), Silver Medalist at the 2022 Canada Summer Games
Wed. Oct. 12, 2022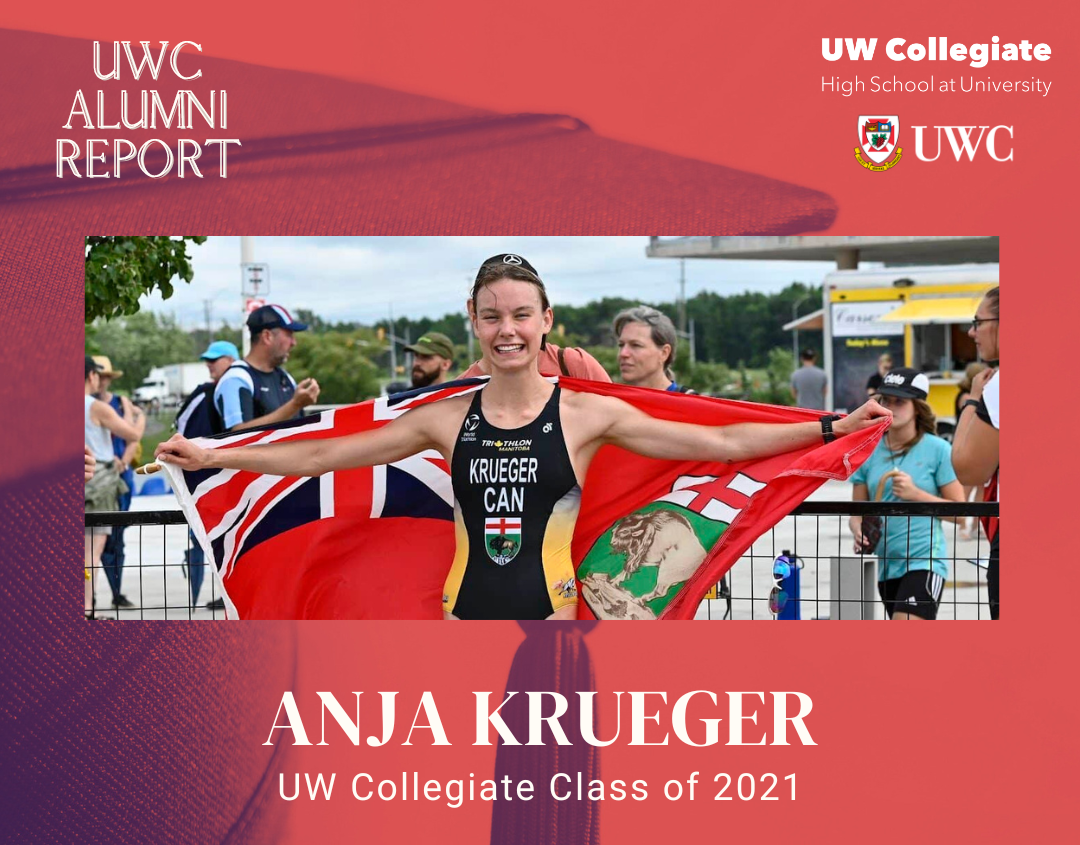 [Photo courtesy of Triathlon Manitoba]
Anja Krueger (UWC Class of 2021) represented Manitoba at the 2022 Canada Summer Games and took home the provinces first medal at the event. Anja did so by winning a silver medal in the Women's Sprint Triathlon, a race that saw her compete against 30 of Canada's best female triathletes.
The Sprint Triathlon has competitors race across three different disciplines. The race starts with a 750-metre swim, followed by a 20-kilometre bike ride, and finishes with a 5-kilometre run. At this event, which was held in Niagara, Ontario in August, Anja finished the swim portion of the race in third-position, then fell to fifth-position after the bike ride. She finished strong during her run, however, overtaking two competitors in final 600-metres of the face to finish in second and earn the silver medal.
Following the event, Anja spoke to Triathlon Manitoba about her accomplishment. "I am very proud not only of myself but all the athletes at the games. It's really amazing to be surrounded by people who understand what it takes to get here."
Congratulations to Anja, you've made the UW Collegiate proud!
[Source: Anja Krueger Captures Silver Medal at Canada Games, Triathlon Manitoba]