UWC Alumni Report: Ila Barker (Class of 2013), folk-soul singer-songwriter
Fri. Aug. 19, 2022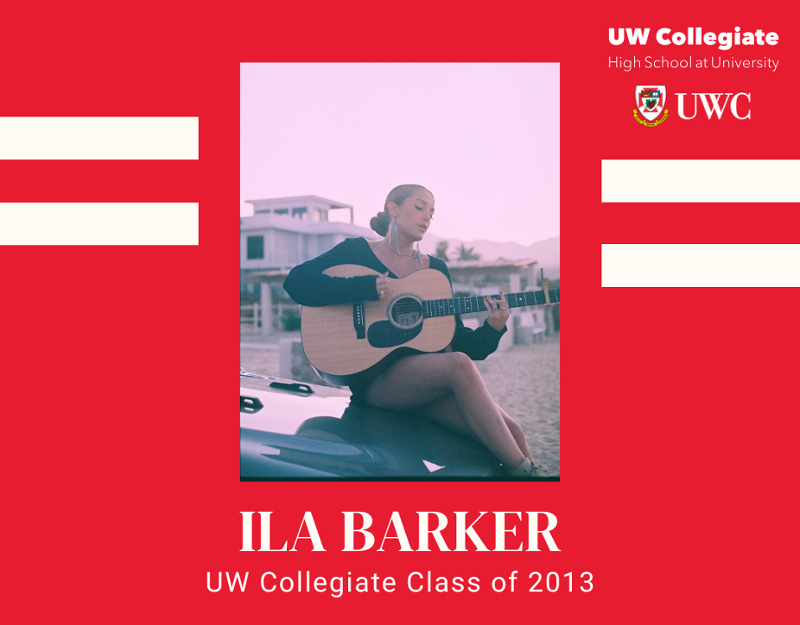 [Photo courtesy of Ila Barker]
Ila Barker (UW Collegiate Class of 2013) is a Winnipeg based folk-soul singer-songwriter of Anishinaabe and Settler heritage. With her soulful voice and lyrics, Ila takes listeners on an introspective journey, inviting them to connect deeply with their own emotions.
Since graduating from the Collegiate, Ila's career has seen her take the stage at the Winnipeg Folk Festival, Regina Folk Festival, sākihiwē festival, and opened for Jeremy Dutcher's sold out performance at the Indian River Festival in PEI. When not performing, Ila takes the time to give back to her community by mentoring Indigenous artists in AIRsessions, her self-curated music workshop series.
On August 19, 2022, Ila released her newest single, 25, which is available wherever you get your music. Ila will also be doing a special performance at the Collegiate Alumni Association Launch on September 14, 2022 (RSVP by September 7 to attend in-person or online!) To stay up-to-date on Ila's career, follow her on social media.