UWC Alumni Report: Carol Matas (Class of 1967) releases new book, "A Struggle For Hope"
Fri. Jan. 21, 2022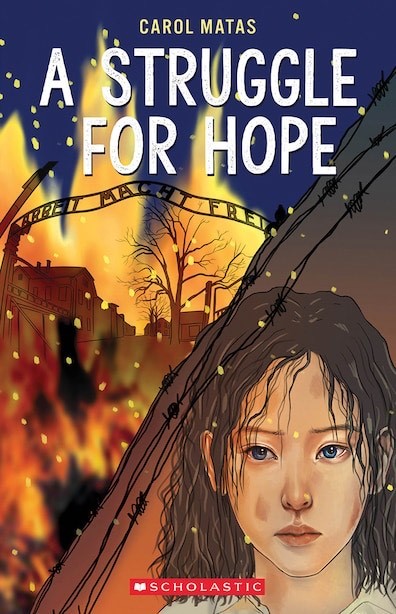 Carol Matas (UW Collegiate Class of 1967) recently published her latest book, titled A Struggle For Hope, in November of 2021. The book's release was part of Winnipeg's first ever Holocaust Education Week and is intended to help youth in Canada learn more about the Holocaust.
A Struggle For Hope follows the story of Ruth, who survived the Holocaust as a teenager and now finds herself in Palestine during another war. 
Carol Matas is an acclaimed author, particularly noted for her books about World War II and the Holocaust, such as Lisa, winner of The Geoffrey Bilson Award for Historical Fiction for Young Readers, Jesper Daniel's Story, shortlisted for the Governor General's Literary Award and winner of the Silver Birch Award, and After the War, winner of the Jewish Book Award.
For more information about about the book release, please visit: https://thecjn.ca/arts/carol-matas-a-struggle-for-hope/.