Collegiate Teacher to receive prestigious award at Rideau Hall
Thu. Sep. 24, 2015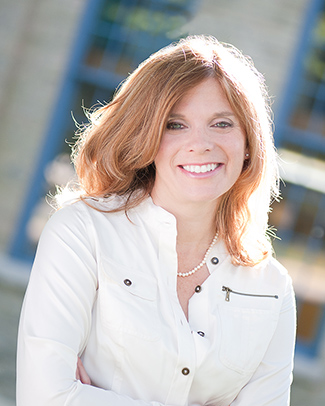 Jennifer Janzen is one of six Canadian recipients of the 2015 Governor General's History Award for Excellence in Teaching.
Jennifer Janzen's grade 11 Canadian History students didn't just research significant figures in Manitoba's history, they actually brought them to life on stage. Last January, the students performed Shadows of Manitoba's Past, a 45-minute collaboration with playwright Debbie Patterson, based on primary research the students undertook at the Archives of Manitoba.
Janzen's innovative approach to experiential learning has earned her a 2015 Governor General's History Award for Excellence in Teaching, which recognizes "the outstanding contributions of Canada's history and social studies teachers, ranging from elementary grades through to secondary schools."
"Collegiate students are fortunate to work with such a gifted and talented teacher," said Rob Bend, Dean of The Collegiate. "Jennifer Janzen's lessons invite students to become involved as active learners, inspiring them to become academically engaged. With her infectious energy and enthusiasm for history, I can't think of anyone more deserving of this award."
Janzen's students each selected a name from a list she had compiled of historical figures belonging to First Nations, French-speaking, and English-speaking communities in Manitoba's past, and then reconstructed an understanding of the figure's life using historical thinking concepts. This included "digging up" evidence from primary sources at the Archives of Manitoba and incorporating knowledge about the time period in which the figure lived.
The project culminated in a play written and directed by Debbie Patterson, in which the students portrayed the figures they had helped develop into characters. Janzen says that working with a professional "raises the bar" for students, and helps them achieve excellence in their own work.
Janzen will travel to Ottawa to receive her award at Rideau Hall on October 16th.
– 30 –
The University of Winnipeg Collegiate is an independent school offering the best of both worlds for students in grades 9 to 12—a high school at a university. Noted for accelerated courses, dual credits and its supportive learning environment, The Collegiate continues to build on a long tradition of academic excellence, critical thinking, and community spirit.
UWinnipeg is known for academic excellence, Indigenous scholarship, environmental commitment, small class sizes and campus diversity. UWinnipeg is committed to improving access to post-secondary education for all individuals, especially those from non-traditional communities. Find out more at uwinnipeg.ca. Follow us on Twitter, Facebook, and LinkedIn.
MEDIA CONTACT
Megan Benedictson, Communications Officer, The University of Winnipeg
P: 204.988.7129, E: me.benedictson@uwinnipeg.ca